A Balladeer, by definition is a 'singer of ballads.'
In this case, a balladeer is an omni-present host and narrator.
Waylon Jennings
Edit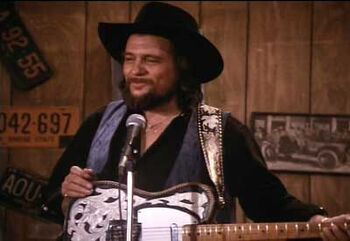 Waylon Arnold Jennings (June 15, 1937-February 13, 2002) was an American country music singer, songwriter, and musician. He rose to prominence as a bassist for Buddy Holly following the break-up of The Crickets. Jennings escaped death in the February 3, 1959, plane crash that took the lives of Buddy Holly, Ritchie Valens, and J.P. "The Big Bopper" Richardson, when he gave up his seat to Richardson who had been sick with the flu.
By the 1970s, Jennings had become associated with so-called "outlaws," an informal group of musicians who worked outside of the Nashville corporate scene. A series of duet albums with Willie Nelson in the late '70s culminated in the 1978 crossover hit, "Mammas Don't Let Your Babies Grow Up to Be Cowboys."
Outside the music industry, Jennings was also known as the primary voice of the narrator/balladeer on the television series "The Dukes of Hazzard" and its predecessor, the 1975 film, "Moonrunners".
In 1979, he recorded the theme song, "Good Ol' Boys" (an original Jennings composition), which is one of the most well-known television theme songs in American television history.
For seven years, country music legend Waylon Jennings led us through the exploits of the Duke family as they fought the system in Hazzard County.
In a 1985 episode, Waylon finally came to Hazzard. We learn why he sounded like he knew the Dukes personally as he told their tales. Over the family kitchen table, we learned that many years ago Waylon had his guitar stolen right before his first professional show. With no money to buy another guitar, Waylon thought his dream was over. Right then, a stranger came up and gave him the money he needed to buy an other guitar. That stranger was Jesse Duke. Waylon never forgot what Jesse did for him and the two became friends.
Interestingly, Jennings was replaced for part of one season by "The Gentle Giant," Don Williams, during the 5th Season when the show's stars were embattled in a contract dispute.
On February 13, 2002, Jennings died in his sleep of diabetic complications in Chandler, Arizona. He is interred in the Mesa City Cemetery, Mesa, Arizona. Waylon the man may be gone but his spirit lives on in the incredible music he left behind. He touched millions of people with his talent, and he will always hold a special place in the hearts of fans as the "voice" of the Dukes of Hazzard.
Don Williams
Edit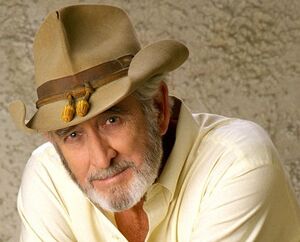 Don Williams (born May 27, 1939 in Floydada, Texas), is an American country singer, songwriter and a 2010 inductee to the Country Music Hall of Fame. He grew up in Portland, Texas, and graduated in 1958 from Gregory-Portland High School. After seven years with the folk-pop group Pozo-Seco Singers, he began his solo career in 1971, singing popular ballads and amassing 17 No. 1 hits.
Williams started out as a songwriter for Jack Music Inc. Eventually, he signed with JMI Records as a solo artist. His 1974 song, "We Should Be Together," reached number five, and he signed with ABC/Dot Records. His first single with ABC/Dot, "I Wouldn't Want to Live If You Didn't Love Me," became a number one hit, and was the first of a string of top ten hits he had between 1974 and 1991 . Only four of his 46 singles didn't make it to the Top Ten.
His straightforward bass-baritone vocals, soft tones, and an imposing build earned him the nickname "The Gentle Giant" of country music.
Early in 2006, Williams announced his "Farewell Tour of the World" and played numerous dates both in the U.S. and abroad, wrapping the tour up with the "Final Farewell Concert" in Memphis, Tennessee at the Cannon Center for Performing Arts on November 21, 2006. Playing to a full house, the final event was well received and quite emotional for fans in attendance.
As of Fall, 2010, Williams had come out of retirement and was once again touring.
Don married Joy Bucher on April 10, 1960. They have two sons, Gary and Tim.
In 1997 Don Williams took over the role as the Balladeer for the first Dukes reunion movie. Like Waylon, Don was only heard in voiceover and never appeared onscreen.
Mac Davis
Edit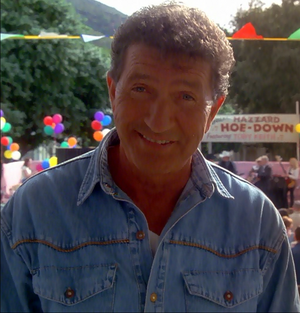 Morris Mac Davis, known as Mac Davis (born January 21, 1942), is a country music singer and songwriter originally from Lubbock, Texas who has enjoyed much pop music crossover success. He became one of the most successful country singers of the 1970s and 1980s. He is also an actor.
in the late '60s, Davis became famous as a songwriter and got his start as an employee of Nancy Sinatra's company, Boots Enterprises, Inc.. Davis was with Boots for several years. During his time there, he played on many of Sinatra's recordings and she put him in her stage shows. Boots Enterprises was also published Davis' songs. Davis left Boots Enterprises, Inc. in 1970 to sign with Columbia Records, taking his songs with him.
He became known later also as a country singer. Especially during the 1970s, many of his songs scored successfully on the country and popular music charts. During this time, he also was active as an actor, hosting his own variety show and also acting in several movies.
In 1974, Davis was awarded the Academy of Country Music's Entertainer of the Year award.
At the end of the 1970s, he moved to Casablanca Records, which was now vending country music and was known primarily for its success with disco diva Donna Summer and rockers KISS. His first success for the company in 1980 was the novelty song "It's Hard To Be Humble" which became his first country music Top 10. He also had another Top 10 song with "Let's Keep It That Way" later in the year.
By the mid-1980s, his career in music was declining. His chart success was decreasing rapidly; Davis was one of many country singers who had pop music crossover success in the 1970s and 1980s whose careers slowed down to make way for artists like Garth Brooks and Clint Black.
After Casablanca Records closed down, Davis recorded for a short period of time with MCA Records in the mid 1980s. In 1989, he gained attention when he collaborated with Dolly Parton on her White Limozeen album, co-writing the title track with Parton, and duetting with her on another of the tracks. That same year, he also was on Broadway, performing in the show The Will Rogers Follies.
Mac Davis was inducted into the Songwriters Hall of Fame in June 2006.
In 2010, rock band Weezer featured a song cowritten by Davis on their album Hurley.
Davis is honored by the naming of Mac Davis Lane at Avenue Q in his native Lubbock, which he still visits on occasion. He also has a plaque on the West Texas Walk of Fame, beneath the statue of Buddy Holly. He currently describes the golf course as his office.
Mac took over duties as the Balladeer for the second Dukes movie in 2000. He was the first Balladeer to be seen onscreen talking to the audience.
Junior Brown
Edit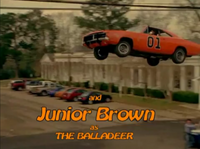 Jamieson "Junior" Brown (born June 12, 1952) is an American country guitarist and singer from Cottonwood, Arizona. He has released nine studio albums in his career, and has charted twice on the Billboard country singles charts. Brown's signature instrument is the "guit-steel" double neck guitar, a hybrid of electric guitar and lap steel guitar.
His music career began in the 1960s, and he worked through that decade and the next singing and playing pedal steel and guitar for groups such as The Last Mile Ramblers, Dusty Drapes and the Dusters and Asleep at the Wheel while developing his astonishing guitar skills.
By the mid-1980s he was teaching guitar at the Hank Thompson School of Country Music at Rogers State University, in Claremore, Oklahoma.
In 1985, Junior invented a double-neck guitar, with some assistance from Michael Stevens. Junior called the instrument his "guit-steel". When performing, Junior plays the guitar by standing behind it, while it rests on a small podium/music stand. The top neck on the guit-steel is a traditional 6-string guitar, while the lower neck is a full-size lap steel guitar for slide playing. Brown has two guit-steels for recording and live work. The original instrument, dubbed "Old Yeller", has as its standard 6-string guitar portion the neck and pickups from Brown's previous stage guitar, a Fender Bullet. The second guit-steel, named "Big Red", has a neck laser-copied from the Bullet neck, but in addition to electric guitar pickups, both the standard and lap-steel necks use an identical Sho-Bud lap-steel pickup. There is a pocket in the upper bout of the guitar to hold the slide bar when it is not in use.
Brown quickly became a local success in Austin, Texas, as the house band at the Continental Club. His debut album was 1990's 12 Shades of Brown, released by the British Demon Records; it was re-released in 1993 on Curb Records in the U.S., followed by Guit with It. In 1995, Brown released Semi Crazy, and followed it with 1997's Long Walk Back.
In 1996, Brown was featured on the Beach Boys' now out-of-print album Stars and Stripes Vol. 1 performing a cover of their 1962 hit "409".
Brown's music has been showcased on various TV shows and movie soundtracks, including Me, Myself and Irene and SpongeBob SquarePants.
Although Brown plays traditional country and Hawaiian steel styles, few of his performances will finish without some blues playing and surf-rock instrumentals.
Beginning in August 2006 Brown joined Bob Dylan's third tour of American minor league baseball stadiums.
In April 2008, Brown shot three pilot episodes of a country music program modeled after programs from the early 60s, in which Brown will play with a house band as well as guests as host of the show.
Junior was also the 2005 the narrator in the Dukes of Hazzard remake and is responsible for much of the soundtrack as well.
Gary Cole
Edit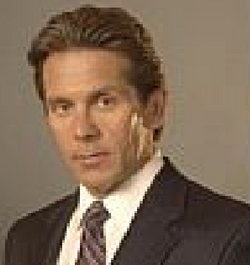 Gary Michael Cole (born September 20, 1956) is an American actor. Cole is best known for his supporting roles in numerous television and film productions in the 1990s and the 2000s.
Cole began his professional career as a stage actor in Chicago, where he joined the ensemble of the famed Steppenwolf Theatre Company in 1985. He also appeared in several off-Broadway productions in New York City. He has done voice work on several animated series (Family Guy; Kim Possible; Harvey Birdman, Attorney at Law) and had a recurring role on the drama The West Wing as Vice President Bob Russell.
Between 1988 and 1991, Cole became popular on TV for playing the part of Jack "Nighthawk" Killian in the series Midnight Caller.
In 1999, Cole starred in the comedy film Office Space where he portrayed the obnoxious, demanding supervisor Bill Lumbergh.
He played The Brady Bunch patriarch Mike Brady in the 1995 film The Brady Bunch Movie, the 1996 sequel A Very Brady Sequel, and the 2002 TV movie The Brady Bunch in the White House.
Cole is the voice of the title character on the Adult Swim series Harvey Birdman, Attorney at Law.
Cole took over the role as narrator in the 2007 Dukes of Hazzard movie, The Beginning
External Links
Edit